What does SPF 15 mean for a sunscreen?
With the increase in the number of cases of skin cancer diagnosed each year, and the emphasis on maintaining a youthful appearance, staying safe in the sun is more important than ever. The worrisome thing about sun protection is that there are so many misconceptions of what SPF numbers mean for a sunscreen, so in this article we want you to learn everything about keeping your skin safe from sunburn.
How much protection does SPF 15 provide?
SPF 15 offers 93 percent of sun protection factor. That's 15 times the protection or about five hours from when you apply the skin moisturizer with SPF 15 protection.
SPF — or Sun Protection Factor — can sometimes be complex to understand, however, SPF is a skin cream's given the measurement of a sunscreen's ability to prevent UVB from damaging the skin.
Now there is a lot to learn about SPF but in a nutshell, here's what you need to know about sun protection factor-SPF and how it works:
Suppose it may take 20 minutes for your skin to start flushing and turning red from direct exposure with no protection from sun rays. When you apply a moisturizer that has SPF 15 protection capability, that gives your skin 15 times more time it would take for the skin to turn red if it was not protected.
Do your maths and you will realize that every time you apply SPF 15 lotion to your skin, you have about 5 hours before your skin begins to burn.
Is SPF 15 Enough?
According to published reports on testing that has been done on an extensive level, when the best moisturizer with sun protection factor is applied correctly, a sunscreen with an SPF of 15 has been proven to offer a maximum protection of up to 93 percent of UVB rays.
This UV ray is that burning levels that have the capability to offer your body an even tan or in other words cause those unwanted skin burns. Now, according to the American Cancer Society, their expansive report on SPF protection, they have published conclusive reports that say that any use of SPF 30 blocks 97 percent, SPF 50 blocks 98, and SPF 100 blocks 99 percent.
Wondering what does SPF 15 mean for a sunscreen? SPF on any lotion represents a measure of sunscreen protection from UVB rays exposure, the type that causes sunburn and contributes to skin cancer. SPF does not measure how well a sunscreen will protect from UVA rays, which are also damaging and dangerous. Dermatologists recommend using an SPF15 or SPF30 sunscreen.
There are plenty of recommended brands that stand out from others, check here for best SPF15 Sunscreen and if you would like to check an up to date recommended list of SPF30 Sunscreen
The sun is at its strongest generally between the hours of 10 am and 2 pm. If you can plan your outdoor activities before or after these peak hours between 10 and 2, all the better.
Burns and skin damage generally occur during the summer months but keep sun safety in mind all year round. Snow reflects sun just like water does, and you can get quite a raw burn from the combination of wind and sun.
Wear sunscreen for all outdoor activities, whether it's hiking, boating, swimming or skiing. Any part of you that is exposed and unprotected is at risk.
There are many "rules" about sun exposure that people used to believe, such as brunette women or dark complexioned women don't burn and that only "fair" people need to watch out. Despite the coloring of or level of melatonin in one's body, everyone has to be careful, so all races and nationalities need to wear protection.
Start with sunscreen or sunblock, which is different than suntan oil or plain cocoa butter. Look for the SPF (Sun Protection Factor) on the label of the product you are using.
SPF ranges from 8 to 15 to 30 and above. These are important to use even if you have a "base tan". Number 8 SPF will provide minimum protection with numbers going upward in the protection factor, the higher the number the better the protection.
Make sure that children are completely covered with a high SPF, and look for products made especially for skin that is in and out of the water. Don't think that a child (or adult) cannot get burned while in the water.
Apply often as directed on the label, especially if swimming and sweating, which is what people usually do at the beach and during other outdoor activities.
Don't forget lips and scalp. There are special balms made with sunscreen that children and adults should wear outdoors.
You should protect your head with a hat, the wider the brim the better, and don't forget sunglasses with sun protection (again, read the label, not all sunglasses protect from the suns' rays, look for 100% UV (ultraviolet) protection.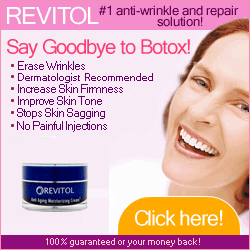 Last but not least, know when enough is enough. Be sure to scope out shady shelter during all outdoor activities and drink plenty of water. Be sure to make children take frequent breaks in the shade or indoors to "cool down" and rest while drinking cool fluids slowly. Water and sports drinks, which replenish electrolytes, are much better than soda for this purpose. This will avoid heat stroke, a serious condition that requires immediate medical attention. The key to enjoying fun in the sun is to plan ahead and enjoy in moderation.
Recommended
What Does Sleep Apnea Do To Your Body
How To Cure Sleep Apnea Naturally At Home Without Cpap
How To Use Breathwork To Improve Your Mental Health
How To Improve Your Mental Health – Good Mental Health Tips
Holistic Therapy Best Essential Oils
Menopause And Menopause Treatment
Natural Supplements Worth Knowing
How To Destress After Work Here's What To Do After A Long Day At Work
Recent Posts
link to What Are The 5 Different Types Of Vinegar?
Vinegar as we know it has found its place in our kitchen and has been in use for centuries, as far as memory kind hold. Vinegar is been used as an ingredient for baking, making salad dressings, as a...
link to How To Make Grape Vinegar At Home
We have so far looked at what grape vinegar is, their categories, the benefits of grape vinegar, and we also look at the side effects of grape vinegar, and the benefits of grape vinegar for hair. We...