Balayage Hair
Balayage hair, which is a French word for 'sweeping', refers to a hair coloring technique that creates gradual, sweeping highlights that are painted on the hair to create a natural sun kissed-look.
In other words, balayaging your hair means gently sweeping hair dye through your locks, giving them a natural look.
Balayage is the celeb hair dye trend everyone is talking about, from Alexa Chung to Rihanna, everyone was asking for Balayage hair to achieve that dreamy just been kissed by the sun in the Maldives' caramel hair.
10 Short Hairstyles For Thick Hair
Black Hairstyles For Short Hair
Hairstyle Colors: Hair Colors Ideas
Look at most A-list celebs and you will see Balayage and merged techniques like ombre and Balayage, or Baby lights and Balayage.
Unlike highlights, which require precision and meticulous attention to detail, Balayage is a more free-spirited artistic technique, it does not require you to dye from the roots of your hair and is meant to simply underline your hair's natural tone rather than change it completely.
Balayage can be used in even the shortest pixie crop however, the best results are in the hair below the shoulders. It's also a very economical way to color your hair as you never have a solid demarcation line or regrowth, so if you can't afford to get it done for another month it won't look atrocious.
The best hairstyles for Balayage hair are with loose curls or beachy tousled look where you can see the color variations ribbon through the hair. Sharp strong haircuts like a bob require a stronger color or a black color to show the cut.
Balayage is best left to more flowing hairstyles.
The following tutorial will show you how very easy and subtle Balayage techniques to achieve the beautiful sun-kissed effect on your natural hair tone.
To Balayage hair you will need:
17 Bun Hairstyles Worth A Steal
10 Short Hairstyles For Women Over 50
Short Hair Styles For Black Women
(1) A paddle hair brush and disposable gloves
(2) Balayage kit
(3) Deeply moisturizing shampoo and conditioner
Step 1: Section your tresses. Put the top of your hair up and bring the rest of your hair to the front.
Step 2: Open your Balayage kit and prepare the dye. Don't forget to wear gloves when dealing with bleach.
Step 3: Grab your hairbrush and apply the dye at the top of it making sure the bristles are covered with the hair dye.
Bestseller Balayage Hair Products
Step 4: Time to Balayage, gently sweep your brush through the mid-lengths towards the ends of your hair on both sides. Then turn around carefully and brush your locks with the hair dye at the back. Brush the product through more generously at the ends and make sure the strokes get sparser on the way up
Step 5: Repeat the process on all the remaining sections. Make sure your Balayage starts at varying points to avoid a dip-dye look. If you feel there's too much product on a strand or two, simply rub it out with your hand.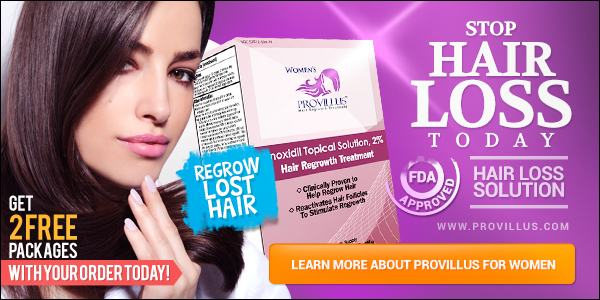 Step 6: Once you finish all of your sections, just go over the mid-lengths and ends with the brush so that the product is distributed evenly. Refer to the specific instructions on the specific kit you are using for development time.
This will be roughly 20-50 minutes depending on your natural hair color and the depth of your desired color. Wash your hair with a rich moisturizing shampoo and conditioner.
Women's Haircuts-Cute Hairstyles You Can Achieve With A simple Haircut.
Step 7: It's time to blow dry your hair. Feel free to use hair repairing oils and don't forget a heat-protective spray before you plug in that hair dryer.
That's it you done! Enjoy your stunning Balayage locks.
Does Balayage have an expiry date?
The Balayage technique has been around for long and will remain an integral part of the way we color in the salon for long, the trend at the moment with the heavy graduation from dark to light is constantly changing.
It started out about five years ago being very subtle with people like Gisele Bundchen being a favorite. A more natural, sun-kissed effect was desired then.
In the last few years, we have seen much stronger effects being worn, for example (stylist) Pin Edwards, who has really taken it to the next level.
Lots of celebrities have their Balayage hair finished with copper or red glosses and this is now being called the new ombre look.
Thin Hair-How To Style Haircuts That Fit Thin Hair
Recent Posts
link to What Are The 5 Different Types Of Vinegar?
Vinegar as we know it has found its place in our kitchen and has been in use for centuries, as far as memory kind hold. Vinegar is been used as an ingredient for baking, making salad dressings, as a...
link to How To Make Grape Vinegar At Home
We have so far looked at what grape vinegar is, their categories, the benefits of grape vinegar, and we also look at the side effects of grape vinegar, and the benefits of grape vinegar for hair. We...